It is our people who make aiBDA special. From the principal architects who engage with clients and help determine their needs, through the project architects and CAD technicians who transform concept into reality, all are committed to ensuring that we deliver to our clients the very best service we can.
Architects
Issy Spektor: Principal Architect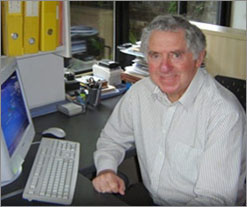 He has headed projects in the UK and overseas. In the UK projects include office, industrial, hotels, motorway service areas, airport facility buildings, residential, golf, leisure and health facilities.
Recently he has designed several orthodontic practice facilities in the UK. An award winning surgery in Cardiff and recently a Dental Clinic in Glasgow has been publicized in various journals and has, as a result, gained an enviable reputation amongst the orthodontic and dental fraternity. Integrating the technical and functional aspects of orthodontic surgeries with the aesthetic design has been the challenge which has resulted in the success of the Endeavour in this particular field.
He has always and continues to strive for excellence in design, identifying and meeting client needs and providing personal attention throughout the architectural process.
"I have no doubt that this new facility will be one of the best equipped in the world and with many of our specialists being experts in their field, I am sure we will provide the highest standards of care and service available in Scotland."
The Centre has already been constructed and the fit-out commences at the end of August 2008. The Centre was expected to be completed by December 2008.
The Centre is completed and running smoothly. It has won many awards in 2009.
Abdul Rahim Asil: Project Architect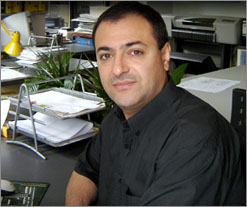 He has headed projects in the UK and Central Europe. In the Central Europe projects include banks, offices, residential and etc. In the UK projects include residential and commercial.
Involved in the production of measured surveys of both commercial & residential buildings.
Develops projects from initial sketch design presentation to clients through to final drawings for planning applications and preparation of Building Regulation drawings & construction details.
David Astley : CAD Technician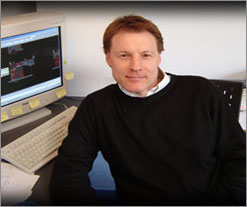 Experienced auto CAD technician specialising in UK Building Regulations, construction drawings and details. Able to work as part of the architectural team or on own initiative working up the planning design drawings to a construction stage and liaising with all relevant parties.
Has worked on large and small projects including residential, mixed use developments, loft extensions, basement conversions and healthcare.